Enjoy wood fired hot tubs all year long
A wood fired hot tub is not only meant to be used in summer time. Autumn and winter evenings are also great time to bath. Those dark evenings give a fantastic atmosphere, especially if you have a hot tub with led lights. In the dark, the light and the warm steam coming up from the water invite you to an irresistible bathing moment.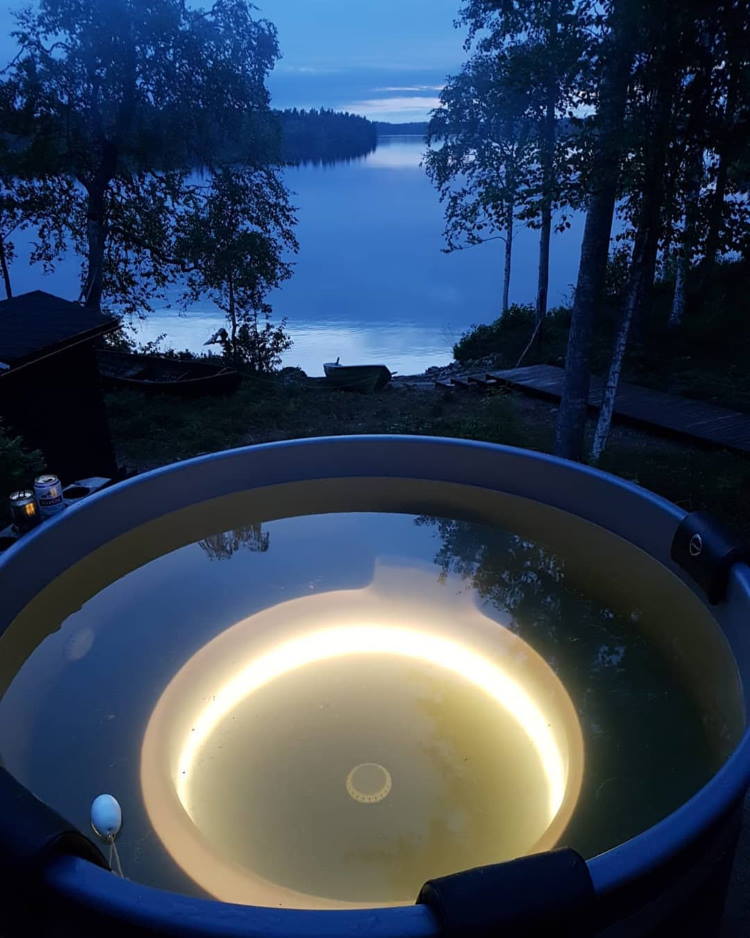 Kirami offer a large choice of accessories which will make your bathing moment unforgettable. The already mentioned led light is only one of them. The light is going through the translucent plastic tubs such blue, beige or gray colour.
In addition to the lights, you will be able to find other accessories such drink holders, neck rests or bathing hats and more…. 
Hero-kuva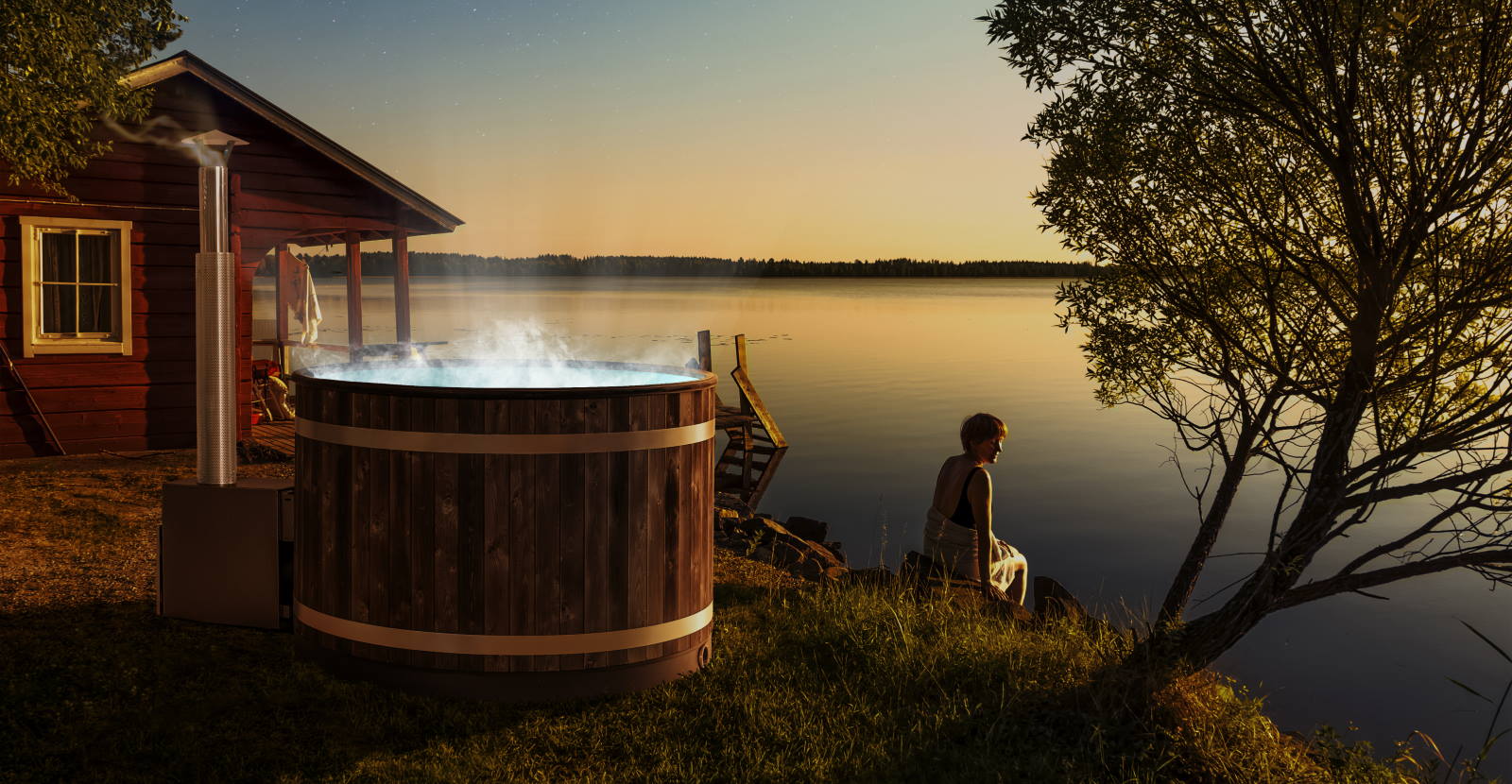 Enjoy wood fired hot tubs all year long