Kirami's Red Cedar range adds warm-hearted luxury to hot tubbing
Warm-hearted luxury with Red Cedar products
Kirami has recently expanded its product range with a number of new products designed to make your hot tubbing even more enjoyable. The Red Cedar product family includes a variety of products, including an impressive pergola as well as a range of accessories. These products are all made of Canadian red cedar, one of the most valued types of wood in North America. Products made from red cedar can last over 20 years – even when subjected to varying weather conditions.
Red cedar is a highly water-resistant timber with few knots and a distinctly reddish colour that shifts beautifully between dark and light shades. It is often used as a construction material in damp spaces and outdoors, when the aim is to build impressive and long-lasting structures. Products made from Canadian red cedar last at least 20 years in outdoor use. Over time, the colour of the timbre changes to a beautiful silver grey, unless regularly oiled.

"In designing our Red Cedar products, we also considered the needs and preferences of Central European consumers. The timbre is very popular in Central Europe," says Kirami's Development Manager Tommi Suoniemi.
Kirami Pergola for sheltered hot tubbing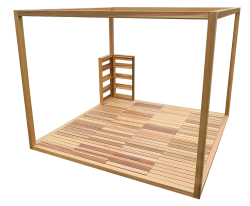 The Kirami Pergola can accommodate all Kirami hot tubs. The pergola provides a lovely frame for your hot tub, offering many possibilities to create an elegant setting that is rich in atmosphere. It is ideal for hanging curtains, for example, if you're looking for some privacy, or for fitting windows to provide protection against the wind. You can also attach nets to the pergola to grow vines for walls, for example.

The pergola is easy to assemble. It is delivered straight from the factory as a complete package, including everything from floor elements to screws.
Add the finishing touch to your hot tubbing experience with other Red Cedar products
Kirami Red Cedar refrigerator frame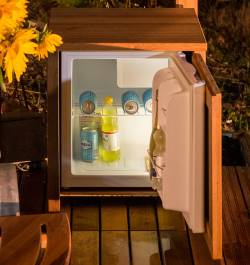 Cool drinks are an essential part of a warm hot tub moment. With this protective frame that attaches seamlessly to the pergola, you can integrate a fridge elegantly as a part of your comfortable spa centre – no need to go any further to get drinks! The frame accommodates a mini fridge and also serves as a table.
Kirami Tubbar Delux Red Cedar
floating drink holder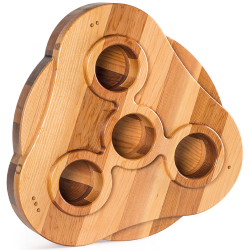 Tubbar Delux is the newest member of the floating Tubbar series, a stunningly beautiful and stylish drink holder suitable for even the noblest of drinks. The holder has four marked places for glasses, cans or bottles.
Kirami Drink Arc Red Cedar drink holder
The Drink Arc drink holder, designed especially for stemmed wineglasses, conforms perfectly to the contours of the hot tub. The drink holders attach to the side of your hot tub, and you can also connect several holders to each other to form a larger holder. The holder also acts as a convenient surface for other things besides wineglasses.
Kirami Delux Red Cedar steps
The wide Delux steps add the finishing touch to your hot tub and ensure safe climbing in and out of the tub. You can add one or multiple sets of steps and even surround your hot tub with them, if you wish. Delux steps are available in both Canadian red cedar and thermowood. The steps are pre-assembled at the factory.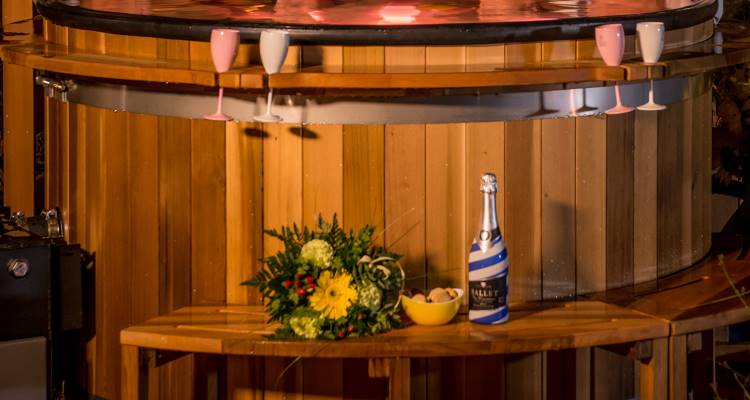 Kirami Red Cedar filter frame
The round filter frame is equipped with a lock, protecting your electric-powered filter and increasing its operating safety. The wooden frame fits in perfectly with your hot tub and pergola. The protective frame also doubles as a table surface.
Kirami Red Cedar lantern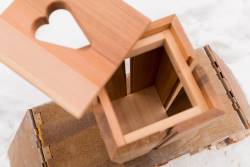 A wooden lantern creates the perfect atmosphere for hot tubbing in the evening twilight when placed next to your hot tub or in front of an outdoor sauna, for example. The lantern accommodates a battery-powered light source that shines beautifully from the heart-shaped hole on the cover and the additional holes on the sides of the lantern.
All Kirami Red Cedar products are Finnish products, entitled to use the Key Flag Symbol. The products are available at Kirami's well-stocked retail outlets.

Best regards,

Tommi Suoniemi

Kirami

Find your nearest Kirami reseller

Have a look at our latest product catalogue     
Enjoy the ambiance of the Kirami Autumn Video!