A multilingual export expert and a talented dancer
Arja Saarikoski applied for a position at Kirami thanks to a hint by her former colleague. Her colleague had heard that Kirami needed to find an employee for their export department quickly. Arja contacted the CEO and asked if she could come and visit, and a moment later she was already sitting in the office at Villiläntie.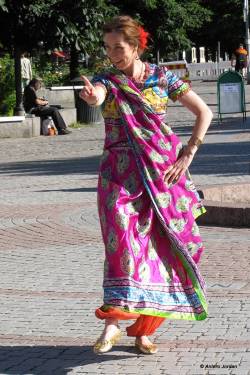 Arja handles key accounts in the Netherlands and Austria, as well as sales and marketing in Poland, Russia and Ukraine. In practice, this means keeping in touch with customers, making offers, taking care of order logistics and planning and implementing marketing activities together with other members of the export team. Arja is linguistically talented - she speaks Finnish, Russian, German, Swedish and English. As a hobby, she has also studied the basics of Spanish and French. She uses her extensive language repertoire in her work every day.
What she likes about her job is the variety of tasks and the fact that you are constantly learning new things and facing challenges. However, working together with retailers and colleagues is the cherry on the cake. Arja describes the atmosphere at work as happy, relaxed and hard-working. Everyone has a highly developed work ethic, and they work hard when they need to. Arja appreciates that her colleagues take responsibility for what they do, and that every employee has a wide range of skills.
In her spare time, Arja is very active. She does all kinds of sports, which serves as a counterbalance to her office work. Kickboxing, flamenco, weightlifting and ballroom-style social dancing are Arja's favourite activities, but the hobby she loves most is belly dancing, which she has been passionately practising for almost 30 years. In winter, she also goes cross-country skiing when the weather permits. She also lkes to travel, and is drawn to new places and experiences. Arja is also actively involved in various associations and every now and then she has time to take her son's dog Hilla out for a walk, which gives both of them great pleasure.