The Premium Woody Tiny hot tub offers the authentic atmosphere of wood in a compact size. Woody Tiny is our smallest solid wood hot tub, ideal for both small yards and terraces. The compact size of Woody Tiny makes it perfect for couples and conditions where water consumption must be kept to a minimum. Thanks to its small water volume, the hot tub is also quick to heat up, allowing you to take a relaxing dip even on the busiest of evenings. The Woody Tiny hot tub offers everything you need for a great, wood-heated hot tub experience.
MICU heater is a simple outside heater. MICU like the other Kirami heaters is made of high quality marine aluminium. The outer shell is made out of North American wood with excellent rot resistance. In time, the wood becomes a beautiful silvery grey.
The barrel diameter is 156 cm and water volume 1000 litres. It is suitable for 1-2 people. The dry weight of the hot tub is 85 kg. The gross heat output of the MICU stove is 30 kW and the net heat output transferred to the water is 19 kW.
FI
0
Product code
PWTINYRCMICU
https://s3-eu-west-1.amazonaws.com/mod-kirami-img/images/PWTINYRCMICU__8onxd34q__full.jpg
https://s3-eu-west-1.amazonaws.com/mod-kirami-img/images/PWTINYRCMICU__ordlaps8__full.jpg
Uutuus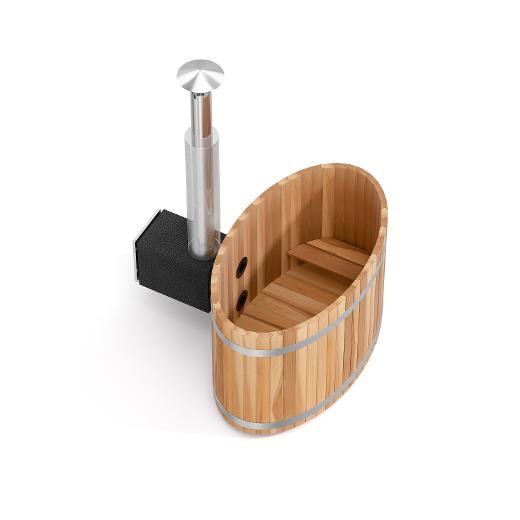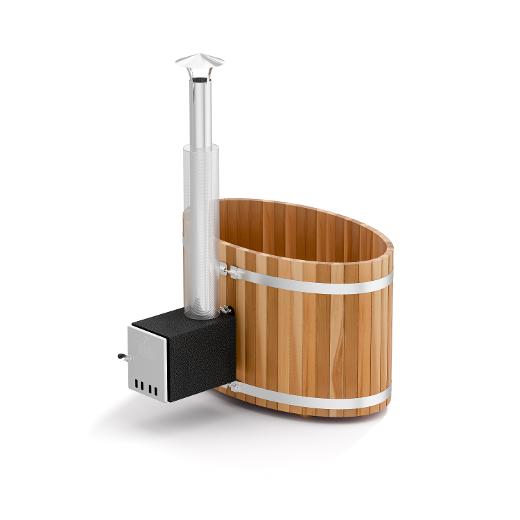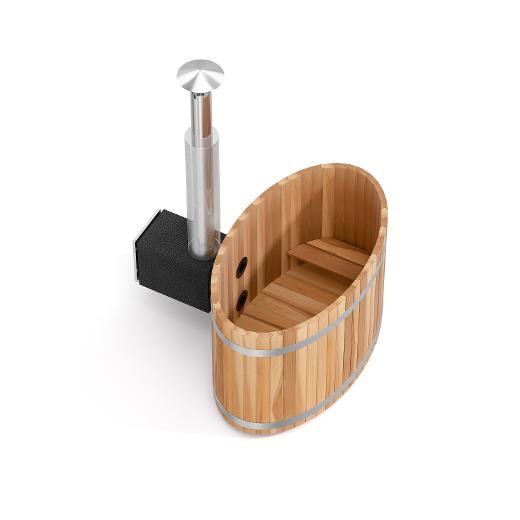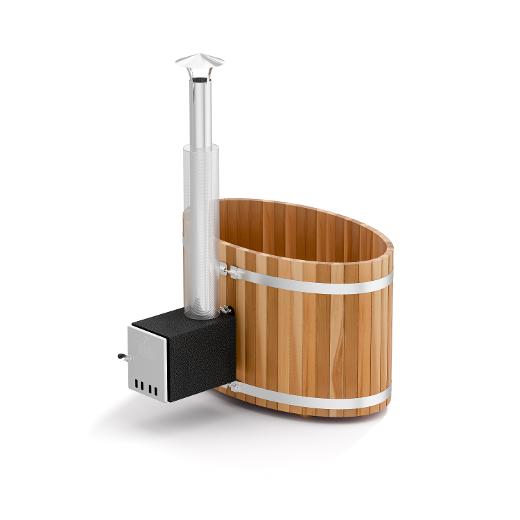 Read more in our FAQ-section
LED lights are available as an accessory for colours marked with this symbol.
Measurements
Manuals
Technical Info
Also get accessories