The international Piscine Global Europe exhibition for swimming pool and wellness professionals will take place in France in November 2022. Piscine Global Europe has grown to become one of the leading events in its field, where professionals can network with each other.
Kirami will participate in the exhibition for the first time at a joint booth with the Harvia Group. The booth will feature products from both companies. Kirami will be hosting an authentically Nordic exhibit at booth 4A136. As Europe's largest manufacturer of hot tubs and the new Kirami FinVision® saunas, we want to build awareness of our products. The Piscine Global Europe exhibition is a great opportunity to do just that.
At the exhibition, we will introduce visitors to the Kirami FinVision® Annex concept, which transforms a yard into an oasis. The Annex concept includes a sauna, lounge, terrace and changing room in the Kirami FinVision® Nordic misty series. 
Hot tub models on display: 
Comfort Steady M, which is one of our most popular hot tubs. It has a diameter of 170 cm and is suitable for 4–6 people. The outer panelling is Red Cedar, the interior colour is Casual Gray and the heat source is a wood-burning Macu heater.  
Premium Tiny Flow Hybrid, is a new, small, oval-shaped hot tub for 1–2 people. It is energy-efficient and can be heated with either electricity or wood. The Water Jets Flow System Hybrid includes a Water Jets flow system and a wood-burning Cult-si heater. You can choose to heat the tub with either electricity or wood. Heat-treated pine exterior, slightly translucent light grey interior. 
Harvia's Legend hot tub, with black outer panelling, dark grey interior and a Legend heater as the heat source. This hot tub will be on display at Kirami's booth, just behind Harvia's booth. 
You can also have a look at our Outstanding product family, including the Iron Monster BBQ and the Triholdy triangles, which can be used as a space divider, firewood rack or planting pool. The products are made of weather-resistant COR-TEN steel.
Want to meet us at the exhibition? You can contact us in advance to arrange a mutually convenient time.  
Our sellers' contact details:
👉 Julien Chaigneau, julien.chaigneau@kirami.fi, (Languages: FR, ENG ja FI)
👉 Taina Hujo-Oittinen, taina.hujo-oittinen@kirami.fi, (Languages: FI, SE, ENG ja DE)
👉 Konsta Katajisto, konsta.katajisto@kirami.fi, (Languages: FI ja ENG)
👉 Mika Rantanen, mika.rantanen@kirami.fi, (Languages: FI, SV ja ENG)  
Have a look at our website and brochures in advance:
✅ Read more about Kirami FinVision saunas on our sauna pages 
✅See our sauna brochure:  
-    English, French, German and Finnish
✅ Read more about our hot tubs on our hot tub pages
✅ See the Kirami product catalogue:  
-    English, French, German, Finnish, and Swedish
✅ Read more about our Outstanding products
✅See the Kirami water treatment brochure: 
-   English, French, German, Finnish and Swedish

✅ Further information about the Piscine Global Europe exhibition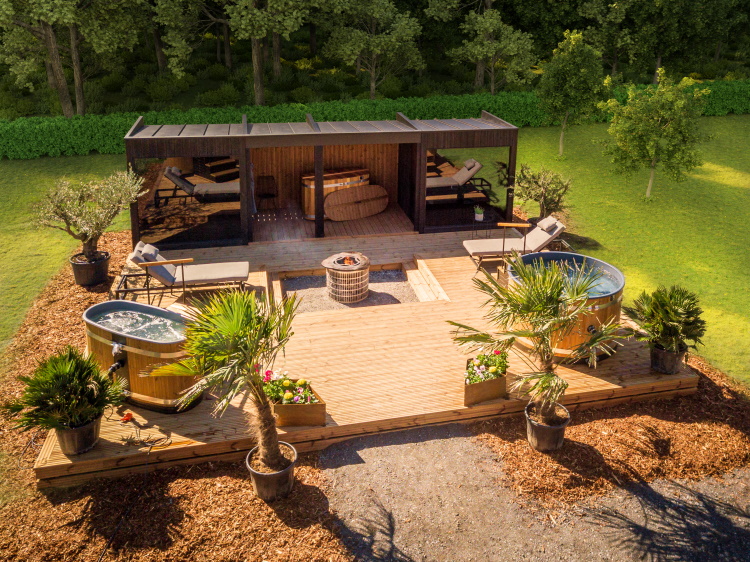 PISCINE GLOBAL EUROPE 15.-18.11.2022