Kirami takes bathing pleasure to the next level
In 2019, we will present several new products that add to the bathing experience. Now you can order a Kirami FinVision -sauna from Kirami on top of high quality hot tubs. The compact sauna building bring small luxury to everyday life, the glass wall crowns the sauna. The Outstanding by Kirami product family — edgy and sturdy, comprising various products for barbecuing and garden decor. User-friendly design is a feature of each product in the Outstanding range.
Enjoy browsing our new product catalogue!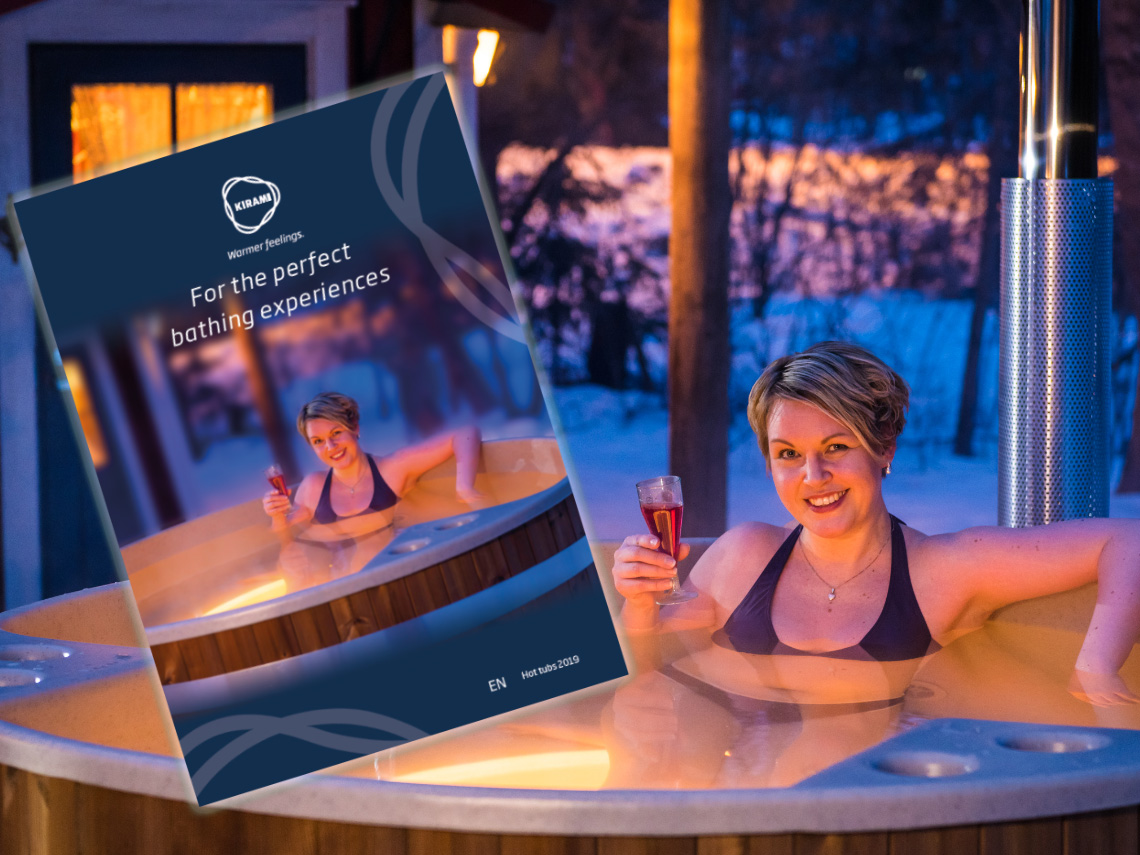 Please remember to register your hottub
Customers can register their Kirami hot tub bought after 2015. With the registration information Kirami can help out with your questions and needs for accessories or spare parts.