The exports of the world's largest hot tub manufacturer are now also being managed in Turku 
Kirami is looking for more export and logistics experts for its new export office
The world's largest hot tub manufacturer Kirami Oy has opened an export office in Turku. There are now five people working on the new premises in Telakkaranta, but the aim is to employ more export and logistics professionals. More than 40% of Kirami's hot tubs are already aimed at export.
The idea of establishing an export office for Kirami in Turku matured last year.
"More and more of our production is being exported, and it seems that the demand for our products abroad keeps growing. At the same time, the need to recruit more export and logistics experts for the company is also increasing. We already have extremely skilled staff in Sastamala, and now we have opened an office in Turku to make it easier to recruit new professionals," says Mika Rantanen, the Managing Director of Kirami.
Kirami's hot tubs and the FinVision Sauna are exported to Central Europe and the United Kingdom in particular, but the most distant customers can be found in Japan. The company has already been working systematically for export for years.
"Because our market is so extensive, we need more experienced shipping and logistics experts with good language skills who are familiar with exports and the international market. It's important that we find people who speak German and Swedish in particular, in addition to English. We are also interested in those who speak Spanish, Italian and other less common languages."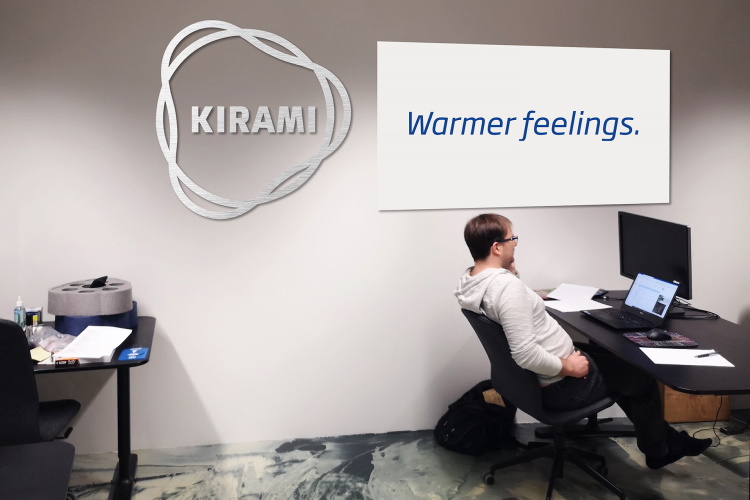 News in Finnish media:
Aamuset
Paljuvalmistaja Kirami Oy avasi vientikonttorin Turkuun
Alueviesti
Paljuvalmistaja Kirami Oy avasi vientikonttorin Turkuun
Kokemäenjokilaakson Uutiset
Kirami avasi uuden myyntikonttorin, tuotanto pysyy Sastamalassa
Varsinais-Suomen Yrittäjä-lehti
Maailman suurimman paljuvalmistajan vientiä hoidetaan myös Turusta
Åbo Underrättelser
Världens största tillverkare av badtunnor öppnar kontor i Åbo – söker nu språkkunnig personal
Lauttakylä
Kiramin toimitusjohtaja Mika Rantanen: "Vuonna 2006 mahdoton alkoi tuntua mahdolliselta"