Now you can order a sauna from Kirami on top of high quality hot tubs.  
Kirami's FinVision -sauna is a product of high-quality craftsmanship. The sauna is already surface-treated; it is made out of plain sawn softwood and spruce plywood. The sauna interior exudes a cosy atmosphere that relaxes all bathers. The big window brings the nature close to the bather. 
- Sauna is a complete module that has everything needed. You can place it on top of steady foundations made from gravel or slabs for example.
Read more about Kirami's FinVision -sauna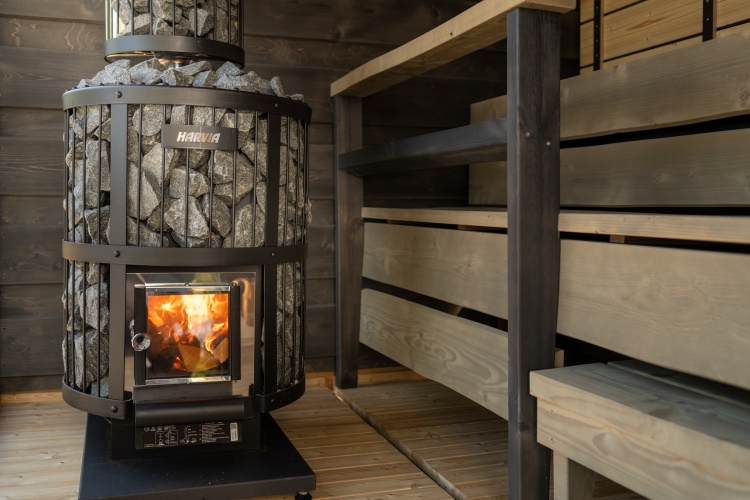 Sauna and a hot tub are best friends
In Finland sauna and a hot tub are normally inseparable best friends; if there is a hot tub there is a sauna too. From the heat of sauna you can cool down outside of it and dip in a warm hot tub to relax. The hot tub itself is an enjoyment that which Sauna tops off. Inside of the sauna you can enjoy the silence and sizzling of the sauna heater whereas you can enjoy sounds of the environment in a hot tub.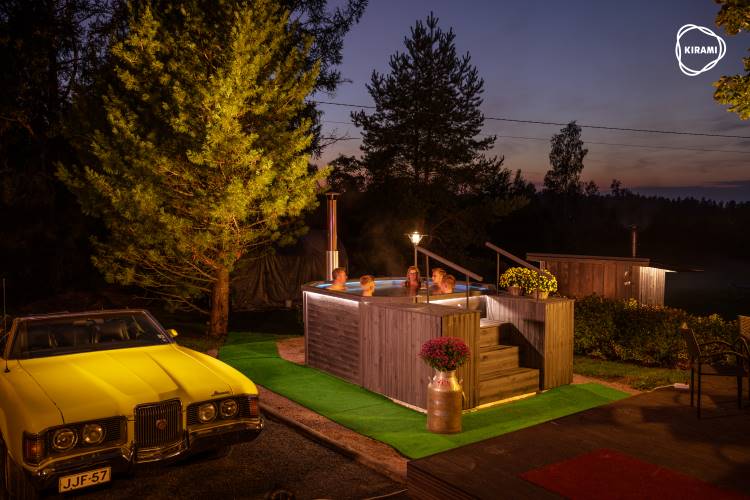 Read about FinVision -sauna in our blog
Read also how Kirami supplied a sauna and a hot tub for the Blomgvists' garden
Hero-kuva

In Kirami FinVision
- sauna the nature will come close to you.