Now you can order a sauna from Kirami on top of high quality hot tubs.  
Now you can order a sauna from Kirami on top of high quality hot tubs. The compact sauna building bring small luxury to everyday life, the glass wall crowns the sauna. Sauna's outside follows the same colour options as in hot tubs.
- Sauna is a complete module that has everything needed. You can place it on top of steady foundations made from gravel or slabs for example.
Download Kirami FinVision -sauna catalogue 2022
KIRAMI FINVISION ANNEX 
Annex is the Latin word for an outbuilding or extension, and we think the word is a good description of what Kirami FinVision Annex concept is all about. With Kirami's perfectly matching modules, everyone can build a custom-made ensemble to suit their own preferences and available space, with Kirami FinVision -saunas at the heart of it all. 
After all, Finnish sauna culture is much more than just enjoying the relaxing warmth of a sauna, although that is of course the most essential aspect of sauna bathing. But it is also about having fun and being together before and especially after the sauna. Refreshment, enjoying the relaxed feeling and atmosphere, good food and being outdoors. 
At Kirami, we want to introduce the world to a holistic sauna experience and offer everyone the opportunity to choose the elements that suit them best. That is exactly why we developed the Kirami FinVision Annex concept. 
In addition to the sauna, you can select a dressing room, a refreshment area with a plunge pool and even a lounge where you can spend time together after the sauna or accommodate guests. Kirami FinVision Annex can be complemented with Kirami hot tubs and Outstanding fireplaces, barbecues and outdoor furnishings. Together they create the perfect setting for enjoying life outdoors. 
Read more about Kirami FinVision Annex turns the yard into an oasis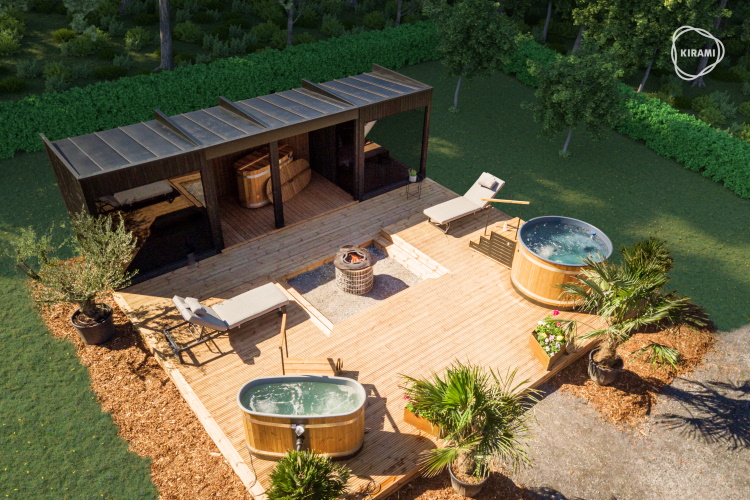 Kirami FinVision -sauna Nordic misty
The already surface-treated Kirami FinVision -sauna Nordic misty is made of spruce panels and heat-treated hardwood. The sauna has a modern interior. Kirami's FinVision -sauna Nordic misty has the option of installing 4 infrared radiators on the rear wall.
More information about the new Nordic misty -sauna on the website
Kirami FinVision -sauna Original
The original -sauna is the perfect solution for those who appreciate tradition. The sauna is already surface-treated; it is made out of plain sawn softwood and spruce plywood. We reconstructed the roof of the Original -sauna in the spring of 2022, thanks to which the sauna will be delivered completely assembled.
Read more about Kirami FinVision -sauna Original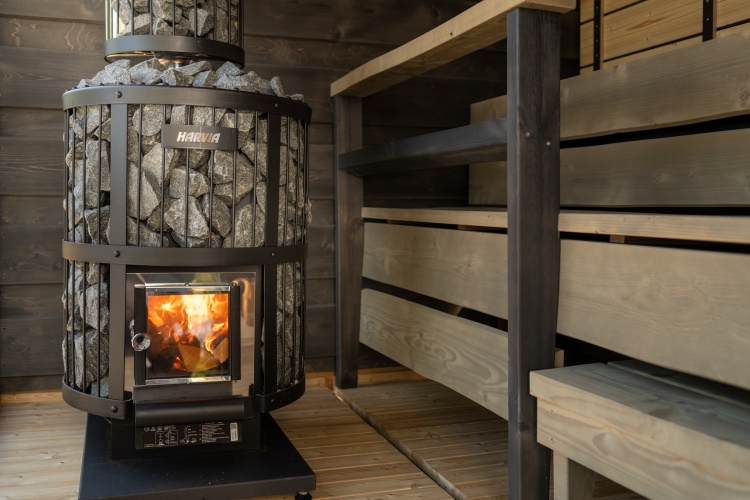 Sauna and a hot tub are best friends
In Finland sauna and a hot tub are normally inseparable best friends; if there is a hot tub there is a sauna too. From the heat of sauna you can cool down outside of it and dip in a warm hot tub to relax. The hot tub itself is an enjoyment that which Sauna tops off. Inside of the sauna you can enjoy the silence and sizzling of the sauna heater whereas you can enjoy sounds of the environment in a hot tub. Read more about Kirami's FinVision -saunas
Kirami FinVision Experience bathtextiles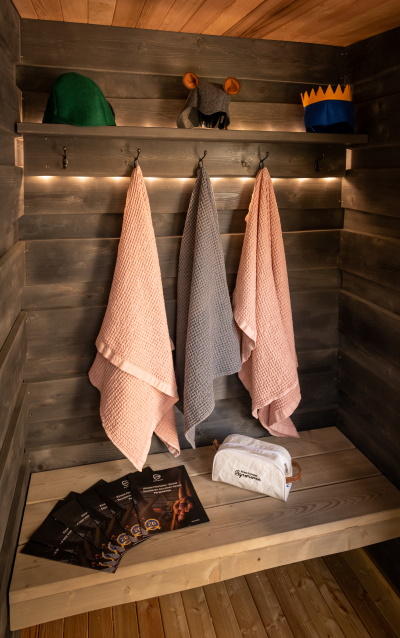 The bathrobes, towels and peflettis of the Kirami FinVision Experience range were designed to have matching colours and thus create a harmonious colour scheme for your spa area. Kirami FinVision Experience washbag is a unique collaboration with Purye Clothing.
Sauna releases
Kirami FinVision Annex turns the yard into an oasis 31.5.2022
The hot tub manufacturer Kirami triples the facilities used to make saunas
The world's largest hot tub manufacturer Kirami from Sastamala, Finland, increases its production
Kirami developed a new sauna for European tastes
Sauna blogs
Finland blogger René Schwarz checks out the FinVision sauna at Kirami
Sauna and a hot tub suit a Swedish yard, too
Enjoy Finnish sauna ja hot tub with amazing sea view on top of a cliff in Scotland
A carpenter surfing on the crest of sauna trends
No hot tub without a sauna – the unique anniversary package includes a special hot tub and a FinVision -sauna
Sauna from Finland introduces sauna experiences to the world
Now the garden has both – a sauna and a hot tub
In Kirami FinVision
- sauna the nature will come close to you.