Badbaljan - Dealer from Sweden
Badbaljan sells Europe's best hot tubs in Sweden
The story of Badbaljan began by chance more than anything. In 1999, we found ourselves relaxing in an outdoor hot tub during a holiday trip to the Arctic. At the time we happened to be looking for products that we could sell in the winter. We found that moment in the hot tub very enjoyable, and once we started coming up with ways of making the experience even better, the decision to start selling and renting hot tubs followed soon after. We wanted to sell long-lasting hot tubs that would also be hygienic and easy to maintain. This is why we decided to go with the best material that was available for hot tubs at the time: aluminium.
 
A year later, we started renting and selling wood-fired hot tubs. While it looked like we were ahead of our time as far as renting went, sales eventually began to take off. At the time there were really only four companies in the business, but we were able to stand out thanks to our unique aluminium hot tubs and especially our water circulation based external wood burning heaters.
 
Initially our hot tubs were manufactured in Sweden, and it was through this that we came into contact with Mika Rantanen and Kirami. When they started making their own hot tubs a few years later, we decided to start selling them. Why? Simply because they invested in quality and wanted to continuously develop their products.  
A happy bunch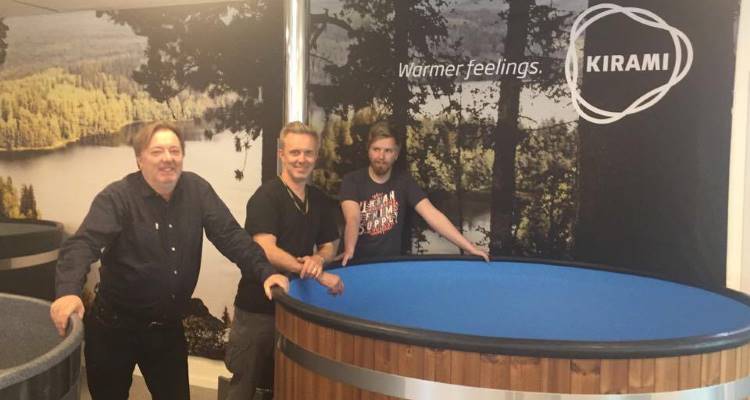 Kirami and its staff are constantly growing. We visit Kirami's manufacturing facilities at least a few times every year, and it seems that every time we visit the convivial and happy atmosphere grows even more so. They're a friendly and happy bunch who clearly have fun working together.
 
Kirami is the best hot tub manufacturer in Europe, and nowadays undoubtedly also the largest.
Long-lasting, high-quality hot tubs 
It was the high quality of Kirami's products that originally made us become their reseller, and fortunately the quality has remained consistent over the years.
 
Kirami's products have a good reputation in Sweden,  with people generally considering them well-designed and polished. Customers are looking first and foremost for products that are easy to maintain, hygienic and made from long-lasting materials, and that's exactly what they find in Kirami products. Our most popular products are the Easy and Cosy models, which we sell under the name Fritidstunnan.
 
One of the benefits of Kirami's plastic hot tubs is that they're of consistent quality, the same colour throughout and made from highly durable polyethylene, as a result of which they don't stain or break.
 
Nowadays customers often want to use the same water for long periods in their hot tubs with the help of various cleaning chemicals and methods, which can put a lot of strain on the interior of the hot tub. As such, Kirami has set strict requirements for their interior materials. As a result, each customer can be provided with a hot tub that perfectly suits their individual needs. 
Hot tubbing is very popular in Sweden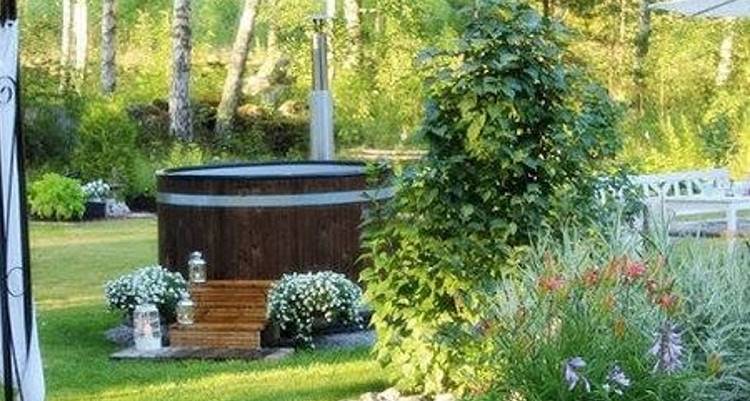 One indication that we made the right choice back in the day is the fact that when we started, there were only outdoor hot tubs with internal heaters on the market, and only a few suppliers selling them in the entire country. We were the only ones selling hot tubs equipped with external heaters, and our competitors all thought that we were crazy. Now there are 20–30 dealers in Sweden, every one of them offering hot tubs with external heaters!
 
Initially we sold maybe 40 hot tubs per year, but nowadays sales volumes are much higher.  Many prefer the nice, warm and quiet relaxation offered by outdoor hot tubs over loud and failure-prone whirlpool baths. A real fire is an integral part of the experience, and wood heating is generally not considered an inconvenience.
 
One thing hasn't changed: most of our sales are still made in the summer. People have begun to understand how nice an outdoor hot tub can be, but they simply want to jump in, not set one up in the winter or during bad weather.
Customer satisfaction is key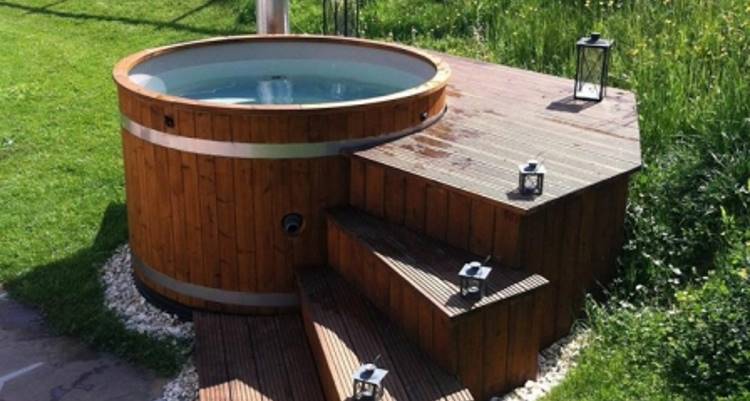 We often receive photographs and stories from customers about the pleasant moments that they've spent in their hot tubs at the summer cottage or on the terrace. It means a lot to us to know that our customers are satisfied, and thanks to Kirami's high-quality hot tubs, we never need to worry about it not being the case.
 
If I had to describe Badbaljan, the first words that would pop into my head are "flexible, long-term service." Our customers can call us 24/7, as we consider good customer service to be key. Sometimes we even provide customer service to customers having problems with other manufacturers' hot tubs.
 
We have an office, a warehouse and a 150-square-metre showroom in Västerhaninge, near Stockholm. We sell all Kirami hot tubs, and have several models in stock at all times. In the future, we aim to continue providing the best service and the best products at reasonable prices. We also want to develop and grow together with Kirami, and help improve products even further.
 
Best regards,
Eric Wennerholm from Badbaljan (Wentor AB)