20 years of atmospheric spa moments
Kirami provides its customers with high-quality wood-heated tubs and a wide array of different kinds of supplies and accessories. More than 10,000 tubs made by Kirami are sold annually all over Europe, and their popularity is growing constantly.
Kirami is the largest hot tub supplier in the world.
The story of Kirami started 20 years ago in 2001. The first hot tubs were imported from Sweden, but the company's own production started soon after. The company moved into larger premises in 2006, and the product range expanded to cover hot tubs made out of ThermoWood. Kirami moved into its current premises of more than 3,000 square metres in early 2011. Hot tubs with a plastic inner tub and a comprehensive range of water treatment chemicals were launched the following year.
The product range expanded yet again in 2015. The high-quality Outstanding product line focused on BBQ grills, outdoor fireplaces and outdoor decoration made out of fashionable, robust COR-TEN steel. New ground was broken again in 2019, when Kirami launched the Kirami FinVision -sauna with a close connection to nature.
Kirami AB was established in Sweden in February 2020, and the number of resellers increased as several new chains joined in.
Kirami's mission is to offer top-quality and easy-to-use products that you can be proud of. All of the tubs and pools are manufactured by hand from carefully selected materials, and they are assembled at Kirami's factory in Sastamala, Finland.
Enjoy browsing our new Kirami product catalogue!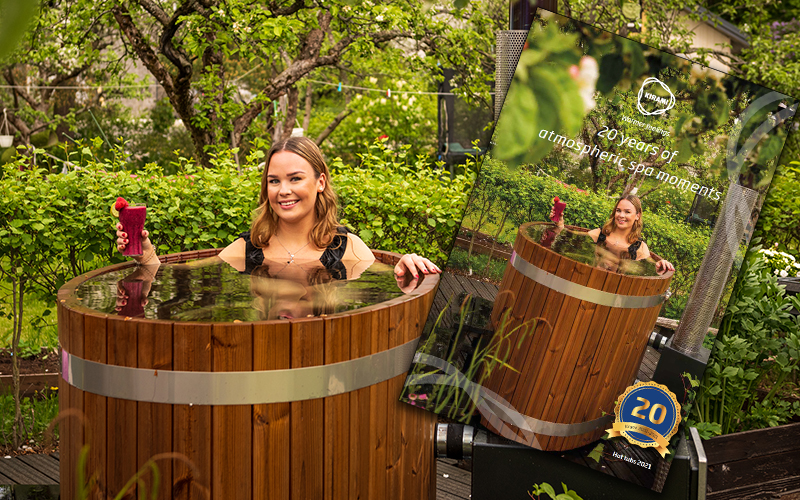 Please remember to register your hottub
Customers can register their Kirami hot tub bought after 2015. With the registration information Kirami can help out with your questions and needs for accessories or spare parts.
Did you know this about Kirami?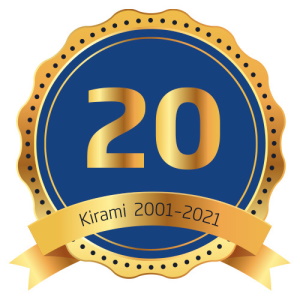 Kirami celebrates its 20th anniversary this year, and even though such anniversaries probably mean the most for the companies themselves, our 20 years of experience also benefit our customers greatly. During all this time, we have amassed an enormous amount of knowledge of materials as well as skills and expertise so that we can manufacture durable products of high quality that our customers canenjoy for a long time.
The favourite hot tubs of 2020 were the Steady and its 'little brother' Hazy, which was not yet ready in time for our previous catalogue. Our largest hot tub models Family L as well as the Minipool Grandy also sparked major interest. We have made changes to the Chill hot tub. As a result, it is not just sturdier, but also more streamlined, meaning that it is now easier to take through even the smallest gates and passageways. This means that you can be even more certain of finding a hot tub of the exactly right size with the right features for your own yard in Kirami's range of hot tubs.
Because there are so many models, finding a suitable hot tub may feel challenging, but Kirami has made that, too, simple and even fun. On page 8, you can read more about the product selector application as well as the convenient product cards that you can create online and print out as a shopping list.
Of the other new products, we should mention our BioCool water treatment products that are now easier to use than ever before and offer a completely chlorine-free option for keeping the bathwater clean.
Our FinVision -sauna is a story of its own. The FinVision -sauna with an expressive appearance, equipped with a large window and delivered already assembled, has become so massively popular that we opened a separate Sauna Factory for it next to Kirami's factory.
Read more about Sauna Factory newsletter Sauna Factory tiedotteesta.