How much joy can a small hot tub fit?
We are already celebrating our 20-year long journey with our hot tubs, even though it only feels like a moment has passed. We have gathered plenty of good and fun memories along the way- after all, we have a great bunch of people who really relishes each other's company and enjoys working together. We have gathered a few memorable moments that really stick out, enjoy! 
Let's start selling hot tubs in Finland! 
In 2001, Mika and Heidi saw a hot tub in Sweden, (badbalja på Svenska) it immediately sparked the idea that we must get these to Finland. So Kirami started out as a retailer. 
In the early stages of Kiramis production, the hot tubs were mad out of aluminium. They caught a lot of people's eyes at the fair, but the reception was not always what we hoped for. Heidi recalls hearing all sorts of things slip out of the visitor's mouths: 
-    What kind of pig cooker is this? 
-    Is this a new type of sauna without a roof? 
-    "Who would just sit in there, and what would the neighbours say"?
-    "What have the Germans invented now?"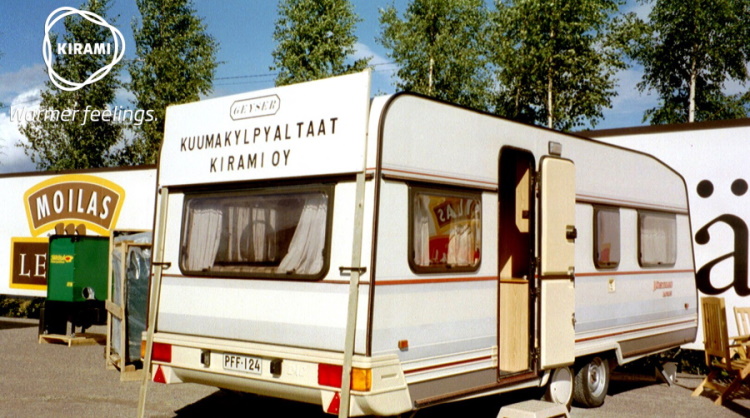 Fortunately, a few years later both we and the tubs were better recognized, and we were asked much more profound questions like "does Czech beer fit in our wooden tubs drink holder?" (Yes, they do)
One thing hasn't changed at the fairs over the years. 
 
"According to the men, a hot tub purchase decision at the fair is made by the government, i.e. the wife" Heidi laughs.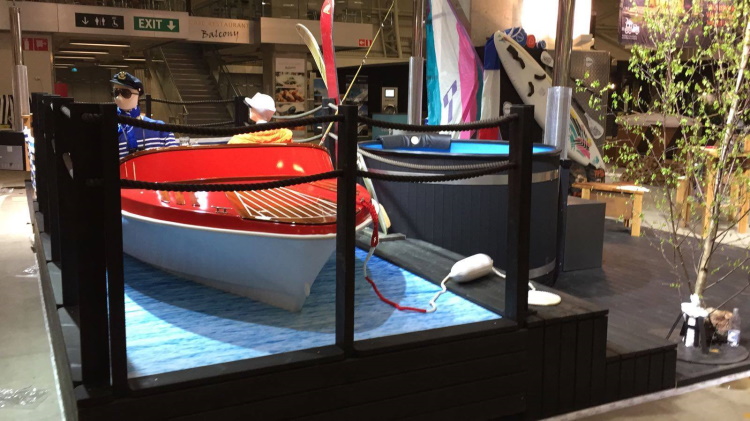 Let's do it ourselves! 
Already a couple of years after we started, we had another great idea and decided to start making hot tubs by ourselves. The pace picked up and our hot tubs were flying of the shelves, so by 2006 we already had to move to a bigger space and only four years later we had to relocate to a bigger space yet again. That was a good thing, because Taina remembers that there was already some quite "Warm Feelings" in the office at the beginning of the company.
There were three of us in the office space that was just about 10 m2, sometimes four of us at two desks. The last one to arrive usually had to sit at the corner of the desk. You can only imagine the noise when everyone was on the phone with customers talking about the top features of hot tubs and giving bathing tips. One thing was clear to the customers even over all the noise in the background, a lot of deals were being made.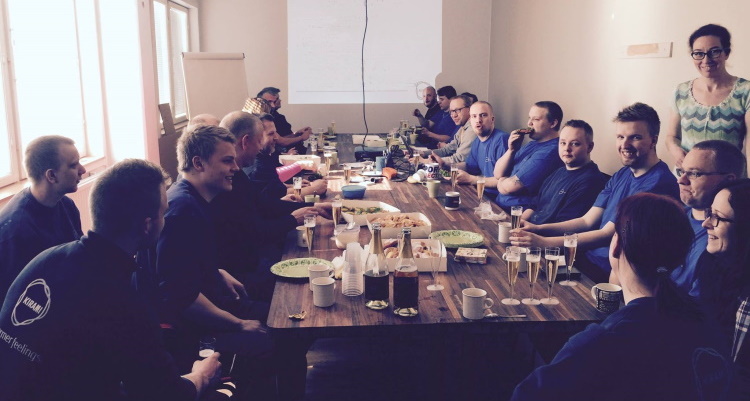 The customer has always been helped
In the early years, customers often picked up their orders directly from the factory, and everybody got their traditional "hot tub deal" coffee. A lot of time and coffee were consumed at every sale, because it's always nice to chat about this and that with the customers. The transition to the weekend was often a problem since most of the pick-ups took place on Friday afternoons.
Sometimes we even got to help the customer with other things than just buying a hot tub.
"Once, a customer was so excited for his pick-up that when he pulled up to the yard, he hit the curve so hard that the trailer ended up at the bottom of the ditch. Luckily, it was wintertime, so we got to push it out of the snow filled ditch. Then we lifted the hot tub on the trailer and wished the customer pleasureful baths," Taina says. 
Helping customers always leaves a great feeling for the helper. This can be confirmed by Konsta who drove to Kokkola one Midsummer.
"The customer wanted to make a last-minute change to his hot tub, so I drove to Kokkola to make it happen. The customer was extremely grateful for the service they received and I on the other hand was very pleased with the joy that I got from helping my customer.
If necessary, everyone participates even the guards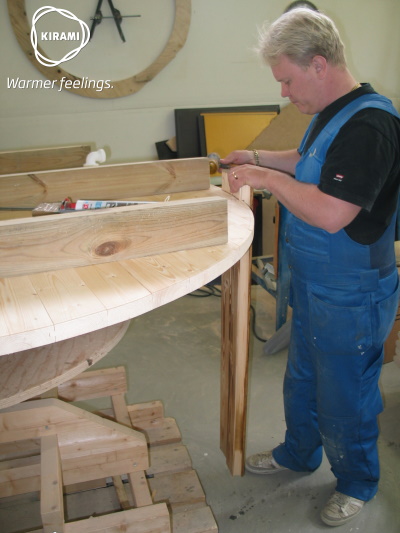 The busiest time at the factory is usually at Midsummer when customers want their new hot tubs in time for Midsummer so they could enjoy soaking themselves in their brand-new hot tubs. Taina looks back on the summer when CEO Mika was still involved with "hammering" the hot tubs daily.
"One summer evening, when Mika was still finishing up orders around 9:00 p.m. At that time, a Securitas' car stopped by the factory yard for its daily inspection visit. The guards proceed to ask the manager, "ON who's authority are you here at this time?!" We all got a great laugh out of the whole situation the next day!
Once, the factory ran out of plastic covers for the hot tubs, so we were all eagerly waiting for them to arrive. 
"When the lids finally came, they were bagged with the whole Kirami crew down to the cords. This too, was an excellent demonstration of team spirit," says Frans.  
The deal of a lifetime? 
Arja still remembers a contact she got a few years ago that could have led to a deal of a lifetime. 
"In the years when there was a big influx of refugees arriving to Europe, we received an offer survey from a Turkish company: Could we deliver 50,00 head pillows to a refugee camp? I nearly spat out my morning coffee at the time of reading the e-mail. I was thinking out loud that is our headrest really the right one in this situation. That's the same thing I asked the person who sent the message. 
Arja received a positive response and sent an offer. The return mail she received included a draft contract for the transaction with a prepayment, but naturally there was still some concerns about the whole ordeal.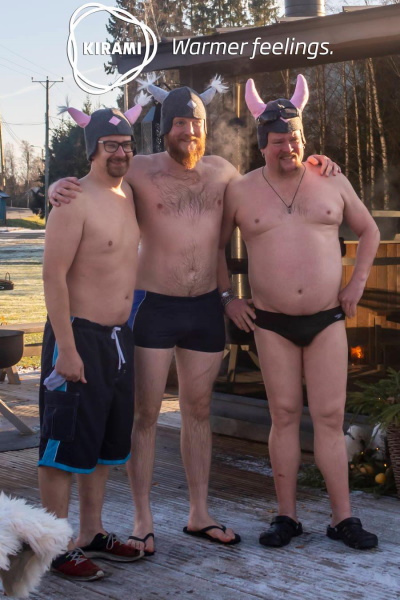 "I started to look into the whole buyers background, with the help of the Finnish embassy in Turkey. The end result was that the buyers organization was completely unknown even there. The contract naturally fell through, so the deal of a lifetime never happened. I'm still wondering what kind of scam attempt it was Arja ponders. The case proved that if something sounds too good to be true, it usually is.
Guests from little bunnies to strong Juha Mieto
From time to time, you can meet interesting guests at our factory, people like Ville Haapasalo, who participated in the product descriptions of the hot tubs. Many people know Ville as an actor and a funny TV presenter, but Ville describes himself as a jack of all trades whose speciality is selling people emotions.  
Janne Käpylehto, in his time works on the world ice carousel championships, and sometimes he even sails to Estonia with a Kirami hot tub and Ville accompanying him along the way of course 😊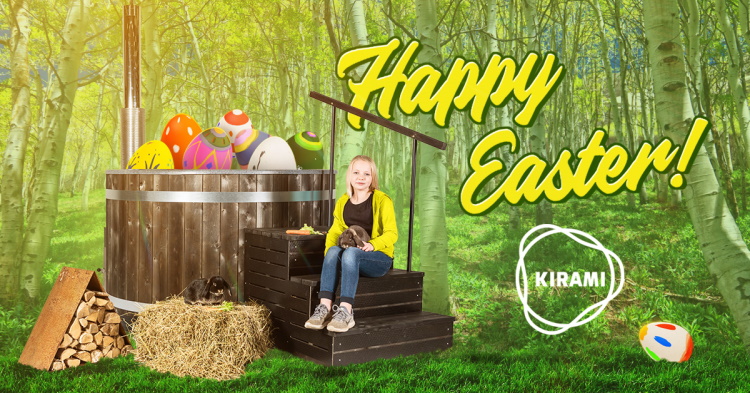 For Frans, one memory really sticks out to him, it was a day in spring, when there were bunnies at the workplace that we got to take our easter photography with.
"Working with the bunnies was great! They almost matched other co-workers here, Frans grins.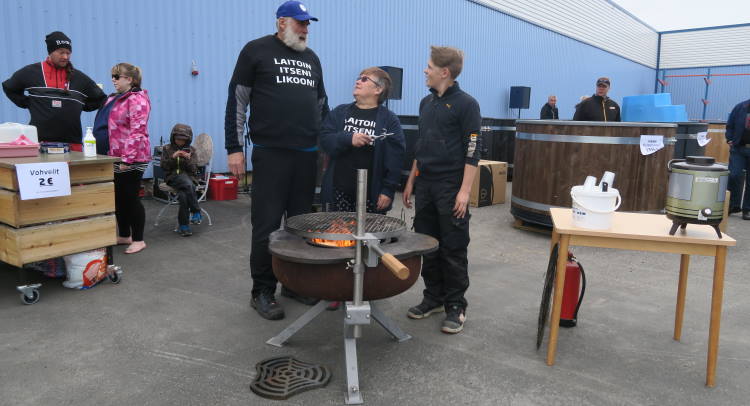 One year, an auction was held at the factory, where the broker was skier legend Juha Mieto. During the long day, Pirjo suddenly began to wonder whether it would be a good idea to make some food for the dealer, he was a big man after all. Pirjo hastily took some chicken triangles from the freezer and heated them for Juha, who ate several servings. Pirjo just stood there dumbfounded at the pace and amount this man was eating at. For dessert, even more delicious pancakes were consumed. 
In addition to guests, Pirjo a great business hostess, also takes good care of the wellbeing of the staff. Lotta also praises Pirjo's delicious baking skills, that always brightens up the working day.
Pirjo, on the other hand, remembers fondly how she received flowers from our retailer Gerko as a thank for the hospitality.
Arja, Mika and Heidi can't forget the Kirami costumes commissioned by the Belgian retailers as a gift to Kirami residents as well as to the retailers themselves. 

A strong team spirit
Matti and Pirjo appeared in Kirami's 2019 Christmas card photo shoot as Santa Claus an Mrs Clause. Matti Looks fondly back on this day. 
"Particularly I remember working as Santa Clause in our Christmas advertisement photoshoot. That's when I really got into the Christmas spirit and the shoot was joyful and also worked as a team spirit-boosting experience.
You can read more about Pirjo and Matti here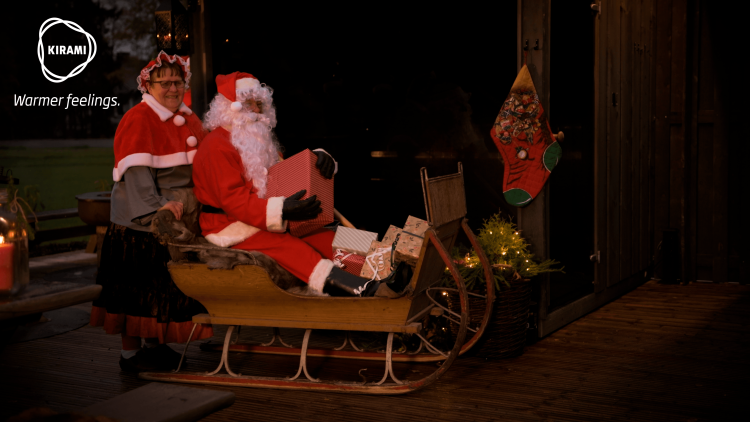 For Ritva the day has been particularly memorable as well.
"The whole company was involved, everybody had a good time and the great Kirami team spirit was visible yet again. Of course, it has been visible in all our events, but this event has particularly stuck in our minds. Back then, it was like being one big family.
Lotta and Konsta are our freshest newcomers, but luckily, they have enjoyed themselves just like everyone else. 
"From the very first weeks, I was welcomed to the workplace with open arms, it felt like I had been apart of the workplace's "property" for a long time," Konsta says. 
"It was great that I was able through my school get to work with this company, and I was really well received. Later, she found employment here, which was a big deal for the student – I didn't have to look for a job after graduation! I've learned many valuable lessons, done interesting and meaningful work and gotten to enjoy the great Kirami team spirit all along the way," Says Lotta.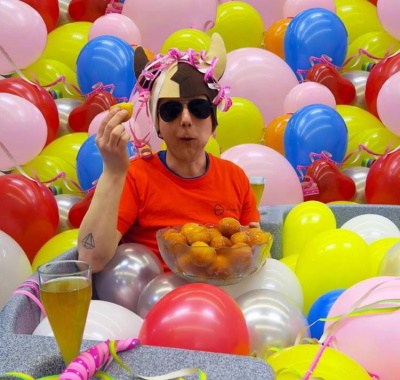 Recollecting: 
Taina Hujo-Oittinen
Konsta Katajisto
Matti Kivioja
Frans Kuusinen
Lotta Lehtinen
Pirjo Ojala
Heidi Olá
Arja Saarikoski
Ritva Välläri
Check out our hr, reseller and customer stories 😊   
A big thanks to Raumas Lukko, VaLePa and Katri Lylynperä for participating in our filming and stunts. Congratulations to both on winning the Finnish championship 2021. Congratulations to Katri as well for completing a very successful World ski championship 2021. 

Happy summer for everyone!